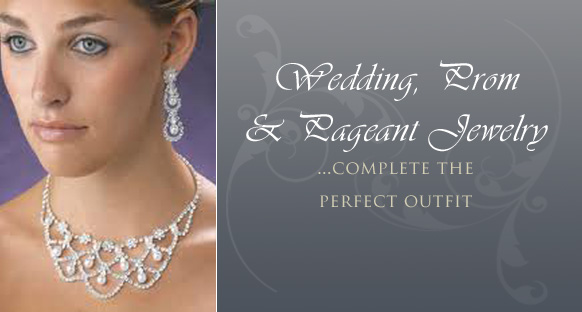 Wedding, Prom & Pageant Jewelry
No formal outfit is complete without a complimenting set of jewelry, and at Wedding Belles, we don't only specialize in helping you choose a dress; we help you complete the perfect outfit!
Our selection of jewelry is ideal for completing pageant evening wear outfits, prom dresses and traditional bridal ensembles. We offer many options for crystal jewelry, including crystal necklaces, chokers, earrings, bracelets and complete crystal sets. Beautiful, high quality crystal earring sets are a popular choice for brides to give to bridesmaids as a thank you gift.
As an alternative to modern crystal jewelry sets, we also carry a variety of pearl earring and necklace sets.
To learn more about our selection, please ask about our jewelry when you come in for an appointment.