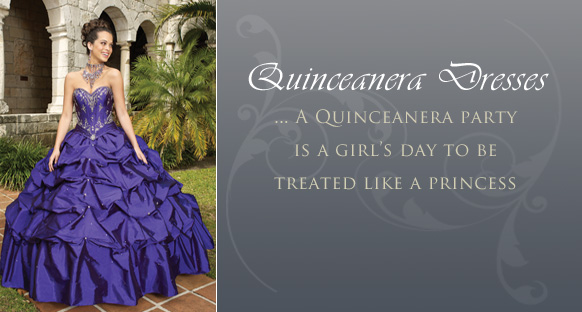 Quinceanera Dresses
A truly Latina celebration, Quinceanera symbolizes a girl's transformation from childhood to womanhood. This significant event not only commemorates a Latina's 15th birthday, but also her entire family's dedication and support. A girl's Quinceanera party is her day to be treated like a princess!
At Wedding Belles Bridal Salon, we specialize in helping girls prepare for special events by providing only the best selection of modern, classic and eye-catching gowns.
Quinceanera Dresses
Thanks to our expertise in junior formalwear, including prom dresses and pageant gowns, we're able to offer young Latinas a very large selection of beautiful Quinceanera dresses. Our Quinceanera dresses are hand chosen from top junior dress designers which offer styles ranging from the latest trend to timeless ball gown styles. All custom tailoring is performed right here in our shop.
Quinceanera Family & Attendant Gowns
For larger Quinceanera parties, it's often not only the guest of honor who needs the perfect dress, but also her attendants and family members. Like bridesmaids, we treat Quinceanera attendants, siblings and mothers with special attention while browsing for the right dress.
To ensure the widest selection and timely completion of your Quinceanera dresses, we recommend coming in for an appointment as early as possible, preferably six months before the event is scheduled.