Testimonials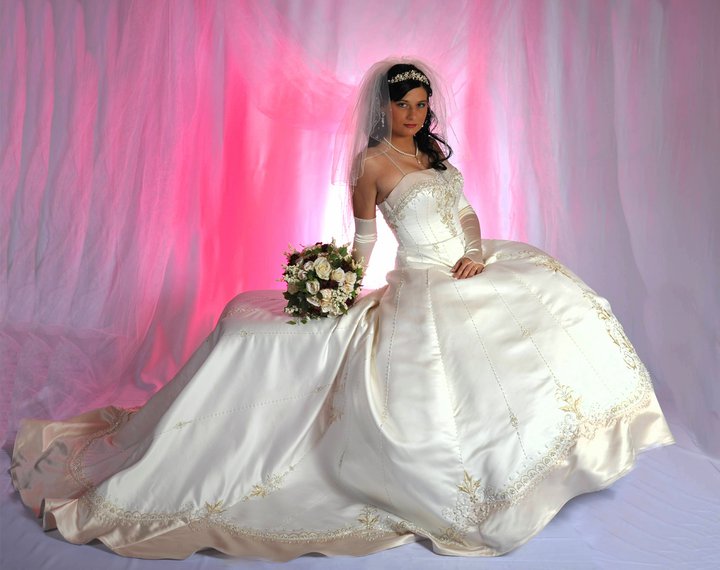 Patty, Thank you so much for everything you did for Tiff during this time! For encouragement, laughs and hugs, and even the tears. It was so worth it for her and the girls looked so beautiful! You and your staff went above and beyond everything for us and we thank you so much!!

Date of Posting: 15 March 2011
Posted By: Deb Cutlip
Bride's Mother, Watervliet, MI



I have bought every Pageant and Prom Dress from Wedding Belles and could not have imagined going anywhere else for my Wedding Dress. Thank you Patty for helping me find my dream dress and making my Bridesmaids look just as hot as me. Also the hot pink shoes were a hit at and after my wedding.

Date of Posting: 02 March 2011
Posted By: Sarah Bush
Prom, Pageant and Bridal Customer!, Lawton, Michigan Buchanan, Michigan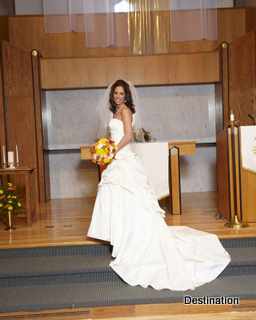 Dear Patty and Staff, In November my husband and I got married. When I walked up the isle in my Wedding Dress, all eyes were on me and my DRESS! That dress helped make that day...it really made me feel like a bride! I love, love, love that dress and without you and your staff I wouldn't have had that dress look and feel so great on me. Thank you for all the hard work, time and energy you put in to helping me look and feel like the beautiful bride! I wouldn't trade my experience with you and your staff for anything and have told many people where I purchased it! Thank you for making the experience pleasurable

Date of Posting: 28 February 2011
Posted By: Heather Oltmanns
Bride, Indianapolis, Indiana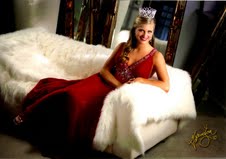 Thank You, Thank You, Thank You!! I cannot thank Wedding Belles enough for all they have done for me. When deciding to enter the Miss Baroda pageant I had no idea what kind of dress to purchase. Wedding Belles took the time to make sure I found a flattering dress that made me feel beautiful. They also made sure it was altered to fit my body perfectly. The shoes and earrings I purchased there made me feel even more confident when walking on stage. Their help with walking in my shoes and carrying proper posture is greatly appreciated.

Date of Posting: 23 February 2011
Posted By: Lisa Bowman
Miss Baroda 2011, Baroda, Michigan
Miss Blossomtime/Congeniality 2011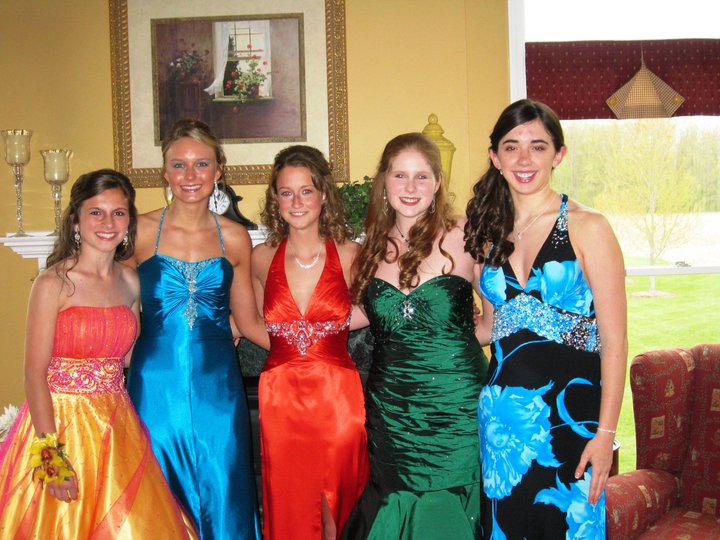 After much prom dress drama (which, as high school girls, we all know is a HUGE deal), the ladies at Wedding Belles took such good care of me and made sure I walked out of the store even happier than before. I would just like to say thank you for this, you guys will always be my favorites :)

Date of Posting: 23 February 2011
Posted By: Alex High
Prom Dress Customer, Bridgman, Michigan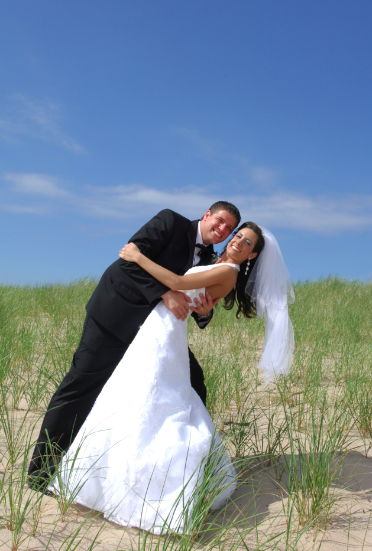 I've been a customer of Wedding Belles since I began running for pageants when I was 15. Patty and the staff at Wedding Belles have always pampered me and helped me to find the perfect dress. I recently got married and would have never thought of buying my wedding dress anywhere but Wedding Belles. My bridesmaids also wore dresses from Wedding Belles.

Date of Posting: 08 February 2011
Posted By: Paige Zars
Miss Southwest Michigan Teen 2004 and Miss Galien 2005, Stevensville, Michigan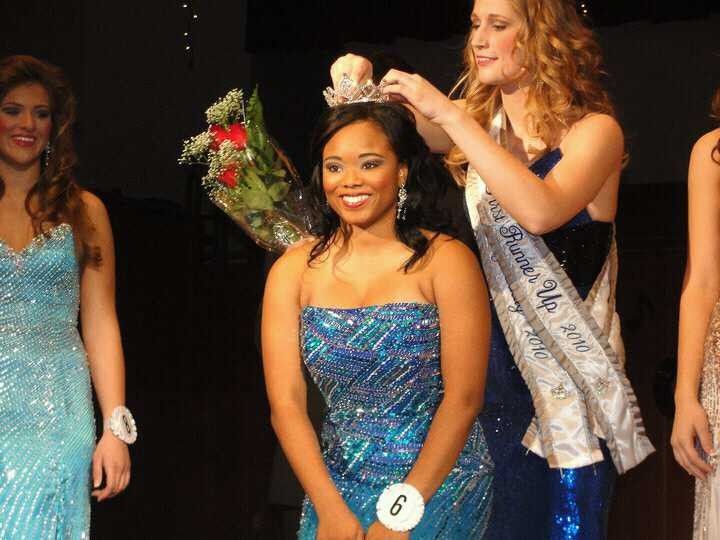 Wedding Belles did a wonderful job helping me prepare for my pageant, from the dress, the shoes, jewelry, interview skills, and even top five questions to study. The staff at Wedding Belles is such a big help. I definitely feel comfortable every time I visit. Patty and her staff work wonders, and I thank them for being a part of my pageant experience. You played a big role in me gaining the title First Runner-up in the Miss Berrien Springs Scholarship Pageant. Thank you!

Date of Posting: 11 January 2011
Posted By: Dymond
Miss Berrien Springs 2011- 1st runner up, Berrien Springs, Michigan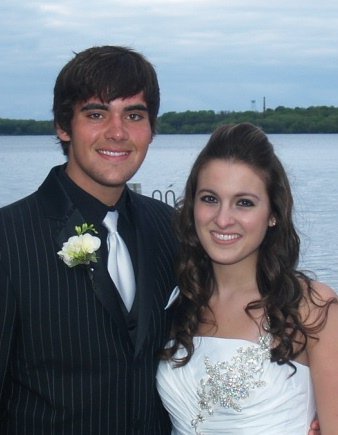 Patty made me feel just like a princess! I had searched everywhere for my prom dress, from Chicago to Miami, and I fell in love with the perfect prom dress at Wedding Belles. My mom had purchased her wedding dress there in 1986 with Patty's help, and she suggested I take my search to Stevensville. It was such a special experience to pick out a dress with my mom, just like she did 24 years ago. Thanks so much for making prom night 2010 so memorable. I hope that one day I will be back to pick out my wedding dress!

Date of Posting: 25 December 2010
Posted By: Madison Levy
Student at DePaul University, Chicago, Il



I started my Wedding Belles experience ten years ago while searching for the perfect Miss Blossomtime dress. I found the prettiest dress, and dealt with the most amazing, caring staff around. Ten years later I found myself walking in Wedding Belles looking for my wedding dress. I found so many options that I will have to go back and narrow down my search. The staff let me try on tons of dresses, and were very friendly with great advice. I think anyone looking for their future prom, pageant, or wedding gown should come in and have a one of a kind experience. Thank you so much Wedding Belles for helping me out on all my special days!

Date of Posting: 16 December 2010
Posted By: Lauren Bender
Miss Buchanan 2001 and bride 6-11-11, Berrien Springs, MI



Thank you to everyone on the Wedding Belles staff. You helped me so much through the whole process. You made sure that I found my perfect green dress that made me feel confident and beautiful on stage. You helped me find the perfect shoes, the perfect jewelry, the perfect short dress, and you helped me walk in my heels. Not only did you help me with all of these but when I needed last minute alterations, you had them done in less than a day. You truly know what would look good on every person and i can't thank you enough for everything you've done for me. I'm sure I will be seeing you a lot this year!!

Date of Posting: 13 December 2010
Posted By: Erin Virgil
Miss St. Joseph 2011-1st Runner Up, St. Joseph, MI