Testimonials


Ladies, thank you for everything. I came in there as a farm girl that never bought a dress or even knew dresses came in sizes. Now I can walk the walk and talk the talk. You helped me pick out the perfect dress for Miss Baroda 2011, tomorrow is the big day! Everytime I came in there every single one of you helped me, either with keeping my head up or keeping my spirit up. I just want to thank you for being a big part of my life and helping me create a dream come true. I'll be back in a little over a year for a wedding dress. Thanks for all the time and effort.

Date of Posting: 07 December 2010
Posted By: Debra Price




To start the quest of finding the perfect wedding dress, I decided to go to Wedding Belles, and I'm so glad I did! Patty and the ladies are so friendly and extremely helpful! Dresses, accessories, shoes, alterations... I don't know what I would have done without Ellen the seamstress, who had my wedding dress done in less than 8 hours. And had my out-of-town bridesmaids dress done the day of the wedding. Their dress selection is extensive, but not overwhelming. I've been to places where there are thousands of dresses in plastic and people are basically throwing them at you to try on, and in the end it's stressful and very confusing! Patty handed me the first dress, and do you know it was THE dress!! Love at first sight! I asked if I could maybe add a satin belt for a little more glam...NO PROBLEM! Me and my girls looked like movie stars! Thank you to Patty and the ladies at Wedding Belles.

Date of Posting: 04 December 2010
Posted By: Amber Paukowits
Stevensville, MI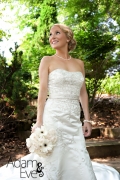 I spent a lot of time looking for dresses in Chicago with no luck. A family member of mine suggested going to Wedding Belles. I would normally have said "no" and continued my endless search for the perfect dress in Chicago, but something told me I should make the easy 2 hour drive. Well...I cannot tell you how happy I am that I trusted my "Inner Bride Instinct". Patty could not have been nicer. She took time talking on the phone with me before I made the trip to the boutique, and asked me what kind of dress I was looking for. When I arrived at Wedding Belles, Patty had numerous dresses ready for me to try on. All of which, were gorgeous and in my price range. The dress that I ended up going with, was more fancy than I had anticipated for my outdoor wedding, but I couldn't resist. Patty and her wonderful seamstress helped to make the dress perfect for my body type. The dress fit to a "T" on my wedding day. The length was perfect for an outdoor wedding and I managed to keep the bottom from getting too dirty (the length suggestion came from Patty). I have never felt more beautiful in my life as I did on my wedding day. I cannot even count the number of compliments I had on my dress (and they weren't the standard comments). I feel so lucky that I was referred to Patty and I hope this testimonial makes it way to many future brides, as I know that you will love Patty, her staff and Wedding Belles as much as I do. I will be referring all of my Chicago friends there...so long as they let me tag along!

Date of Posting: 28 November 2010
Posted By: Tara Cummings
Chicago, Illinois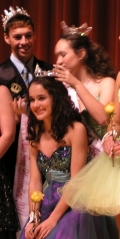 Patty and the Wedding Belles staff, I cannot thank you enough for helping me find the perfect dress, shoes, and jewelry for the Miss Teen Blossomtime 2011 pageant. You treated me like royalty right from the start and every time I came in for a fitting. Not only did you assist me in finding what to wear, but you also took me through interview questions and showed me how to properly walk in my shoes! I look forward to working with this AMAZING staff again in the future!

Date of Posting: 27 November 2010
Posted By: Kelsey Priefer
Miss Teen Blossomtime Congeniality 2011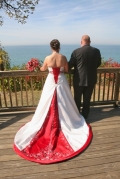 Thank you so much for helping me find the perfect dress. Patty and Kim and Ellen and the rest of the staff were so very kind and helpful. Not to mention the continued encourgement and support to meet and maintain my weight goal prior to the wedding! Thank you all for your hard work!

Date of Posting: 04 November 2010
Posted By: Sandi Osburn
New Wife 10-10-10, St. Joseph, Michigan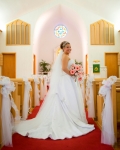 After searching numerous stores in Indiana, I travelled up to Wedding Belles since I had great success in finding a gown for the Miss EC/Sodus contest when I was in high school. Patty was very helpful, looking at pictures of dresses I liked, and let me try on similar styles, if not the very one in the photo. She picked one up that had a detachable train on it, and initially I said I didn't want it...but then saw a photo of it in the dressing room and said, "That is the one." It happened to be the one with the detachable train. Patty and her staff were very accommodating, with all the people that came along with me, and allowed me to stay in "THE" dress as long as I wanted. They stored it for me for over a year until the fittings started. They made sure everything was perfect with the dress and that everything was just as I wanted it. I really appreciate all their help with finding me the perfect dress to wear on the day I married the man of my dreams!!

Date of Posting: 22 October 2010
Posted By: Angela Sherwood
The bride!, Mishawaka, Indiana



I loved my experience at Wedding Belles! Patty was so friendly and Kim was just as helpful. This was my second wedding, so when I explained that I didn't need the "traditional" wedding gown, they were right on it, helping me find just the right one for my smaller, more intimate day! I was so thankful. Kim must have pulled about 10 dresses for me to try, and wasn't pushy at all. I'm so glad that I went there first! I found just what I needed for me, and had a blast with Patty and the girls, while doing it! Thanks so much ladies

Date of Posting: 22 October 2010
Posted By: Melanie Abbott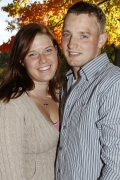 Patty is amazing! I worked there for over a year and it was the best experience of my life! I love Patty and Wedding Belles so much! I bought all of my prom dresses and any other formal event that needed a dress from her. She knows how to find exactly what you want without spending days and weeks looking. She has amazing taste when it comes to choosing her gowns! I can't wait for another event just to get another dress! Love you guys!

Date of Posting: 21 October 2010
Posted By: Stephanie Whitney
Former employee!, Jacksonville FL



My trip to Wedding Belles was fantastic, and Patty and her staff were great!! I had been to two other stores when I found out about Wedding Belles! I had not been able to find "THE DRESS", and a friend told me about Wedding Belles. My mom, my aunt's and my mom's friend all turned up one day at Wedding Belles and Patty and her staff took it all in stride. They found four dresses for me to try on. The third dress I tried on I fell in love with! It was beautiful!! It made me feel like a Princess! I knew it was "THE DRESS"...I did try on the fourth dress just to see, but amazingly we were all in agreement, the Pink Dress was "THE DRESS"! Patty offered great ideas about hair styles, and I was able to get my jewelry and shoes at her shop! Her in-house alterations lady was marvelous and it was a great experience all the way around! I have had so many compliments on my dress, and have worn it many times! A little girl even made my day when she said I looked like a Princess! When I am ready to get married, I will certainly be going to Wedding Belles for my special dress!! Thank you so much, Patty, for making my Pageant Day such a beautiful day!

Date of Posting: 17 October 2010
Posted By: Caitlin Alexa McCalebb
Top 5 Finalist in Miss Buchanan Pageant 2010, Buchanan, MI



Thank You Wedding Belles for all your love and support through out my entire Blossomtime experience! Thank you Patty for all you do... when you walk through Wedding Belles door one can feel your love and passion for helping others. Each and every lady is loved and you take pride in finding that special dress that will further enhance the inner and outer beauty and make her feel amazing. I love you Patty, Will and Jeff! You all will FOREVER hold a special place in my heart.

Date of Posting: 14 October 2010
Miss Baroda, Miss Blossomtime 1994, Charlotte, North Carolina

http://www.youtube.com/watch?v=Ewms8y_cm5c